Drop deck for Nicolas for American
Author:Supro Trailer
Supro Hydraulic Modular Trailer
Supro Trailer is a famous manufacturer of Hydraulic modular trailer in the world. We produce High stardard of hydraulic modular trailer for European transport companines.
Our Hydraulic modular trailer could combine with Goldhofer modular trailer, Nicoals modular trailer, Scheuerle modular trailer etc.
Hydraulic Modular Trailer Accessories
Supro Trailer also could produce the accessories and toolings for your hydraulic modular trailer. Such as the Suspension, Hydraulic gooseneck(Goldhofer, Nicolas) , Tow bar, Steering head ( Goldhofer, Nccolas, 2 files, 3 files and 4 files), Combination accessories, Pannel, Power pack etc.
To solve some special and oversize cargo transportation. We produce Turntable ( for long and rigid cargo), Drop deck bed, Girder bridge, Spacer etc to enforce the hydraulic modular trailer, and extend the function of the hydraulic modular trailer.
Drop deck bed for Nicolas MDE
Supro produce the drop deck bed for American market, and the drop deck bed combine with Nicolas MDE- hydraulic modular trailer. The loading capacity could reach 180 tons.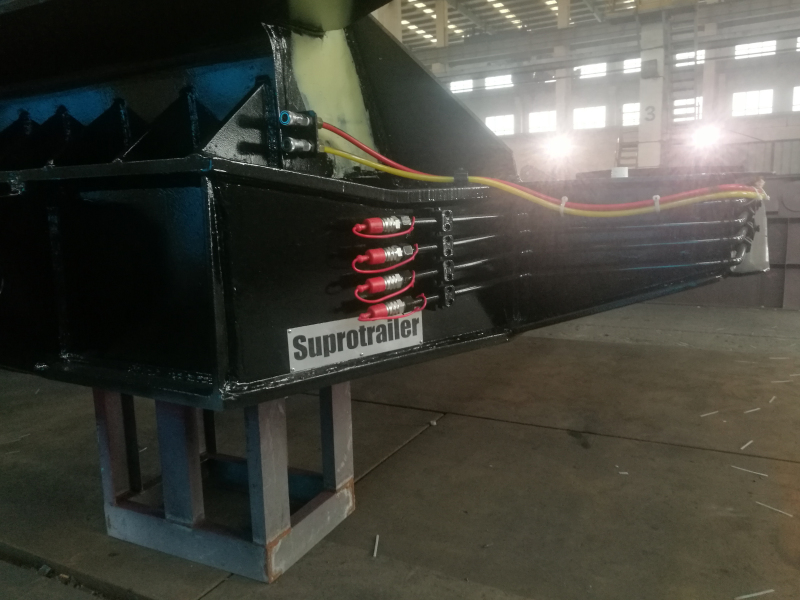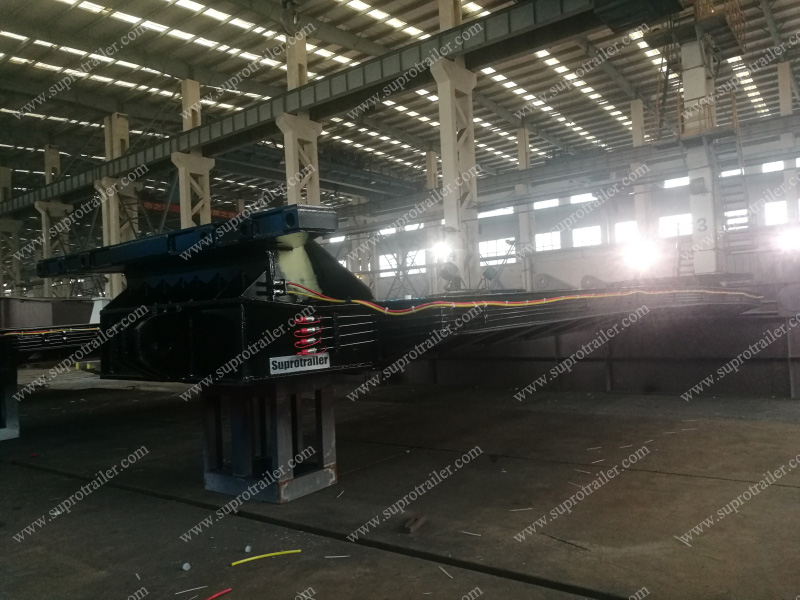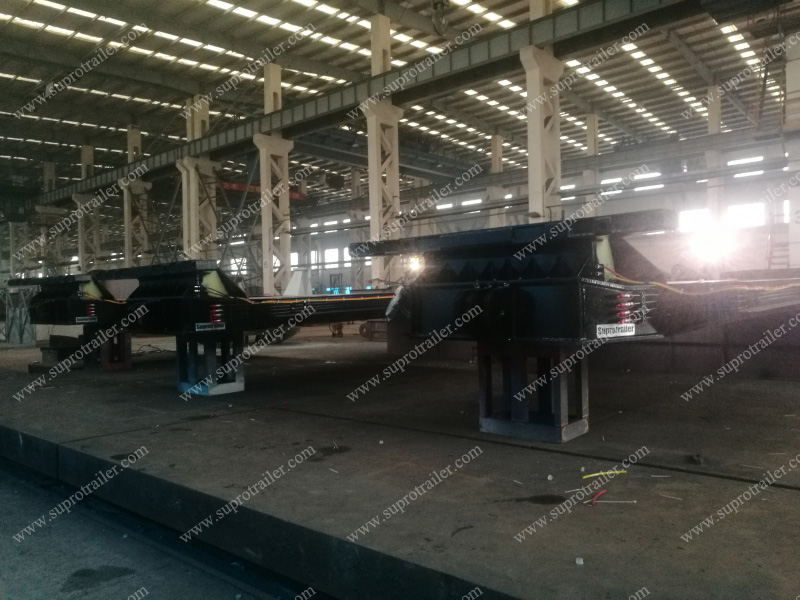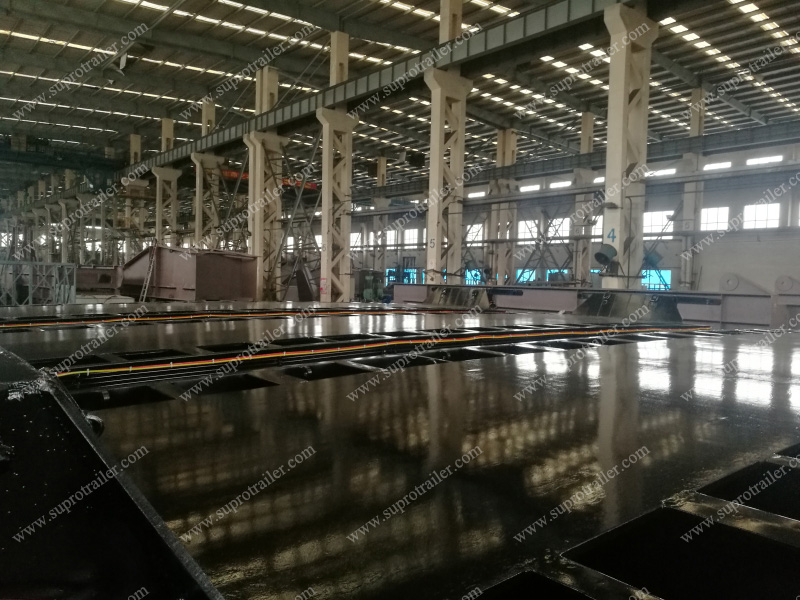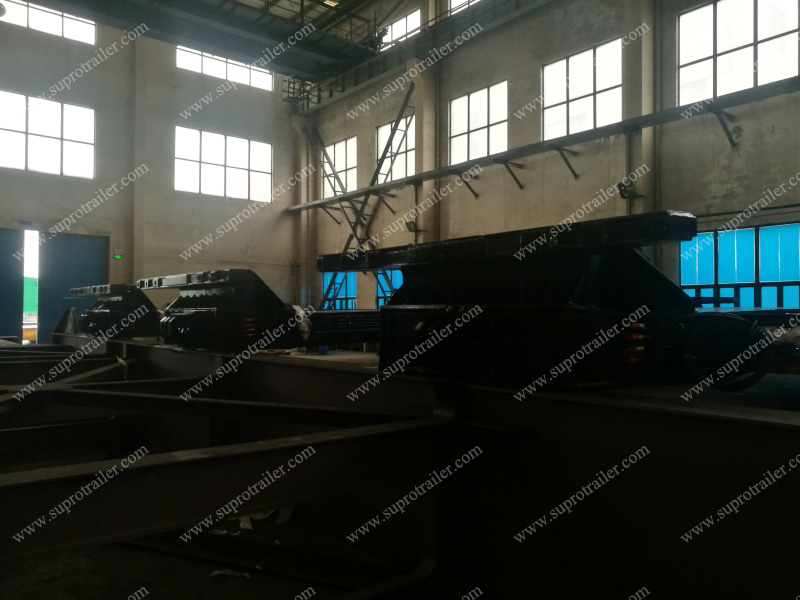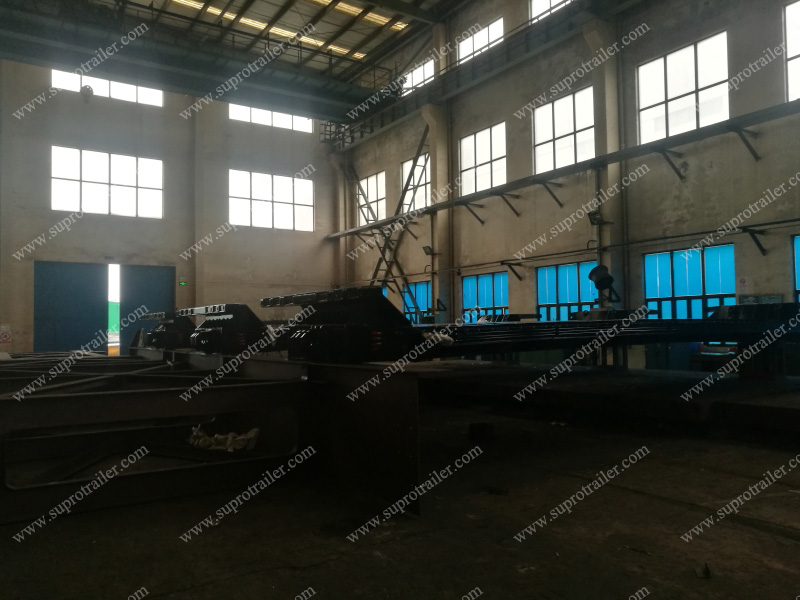 Why cooperate with Supro Trailer
1. Supro Trailer has over 50 years experience on heavy transporters such as Hydraulic modular trailer, Extendable trailer, Girder bridge, Equipments with modular trailer etc. We are the first factory of hydraulic modular trailer in China.
2. Supro Trailer can produce the modular trailer combine with Goldhofer THP/SL, Nicolas MDED, Nicolas MDE, Comitto, Scheuerle. You can buy Supro modular trailer to combine with your owned trailer.
3. We can provide the most professional transport scheme for you according to your special cargo dimension and weight. The most safety and economy scheme.
4. Supro Trailer has abundant experience on CE certification. We exported heavy transporters to France, Germany, Russian, England etc.