Goldhofer THP/SL Gooseneck
Author:Supro Trailer
Goldhofer Accessories
Supro Trailer not only produce hydraulic modular trailer, but also we produce accessories and tooling for hydraulic modular trailer.
For the accessories of the Goldhofer modular trailer, we produce "Power pack", "Pannel", "Hydraulic suspension", "Hydraulic goosenck" etc.
For the tooling of the Goldhofer modular trailer, Supro Trailer make the toolings for your projection. Such as the "Spacer" to make the modular trailer be longger. Make "Turntable" for long heavy cargo. Make "Drop deck bed" for small heavy cargo such as small transformer.
Hydraulic gooseneck of Goldhofer
Supro Trailer produce the hydraulic gooseneck for "Goldhofer seires modular trailer", and "Nicolas series modular trailer".
In order to guarantee the working performance of the Hydraulic goosneck. Supro Trailer use overseas brand of the hydraulic gooseneck which are same supplier of the Germany Goldhofer company.
For more detail information of "Supro modular trailer - Combine Goldhofer", please learn it from our production information.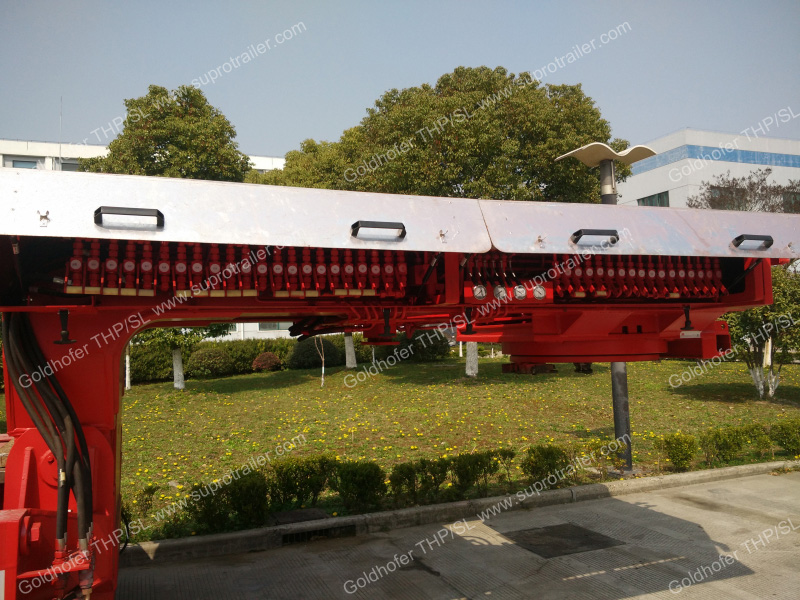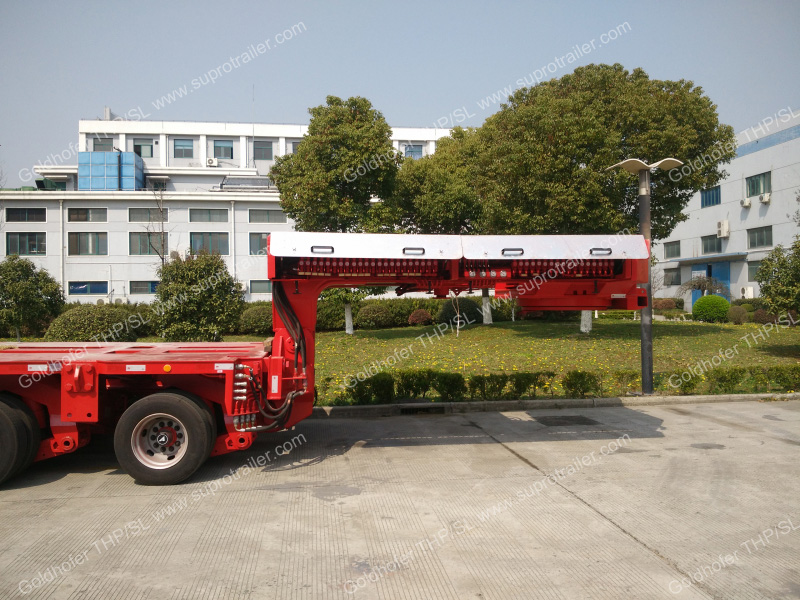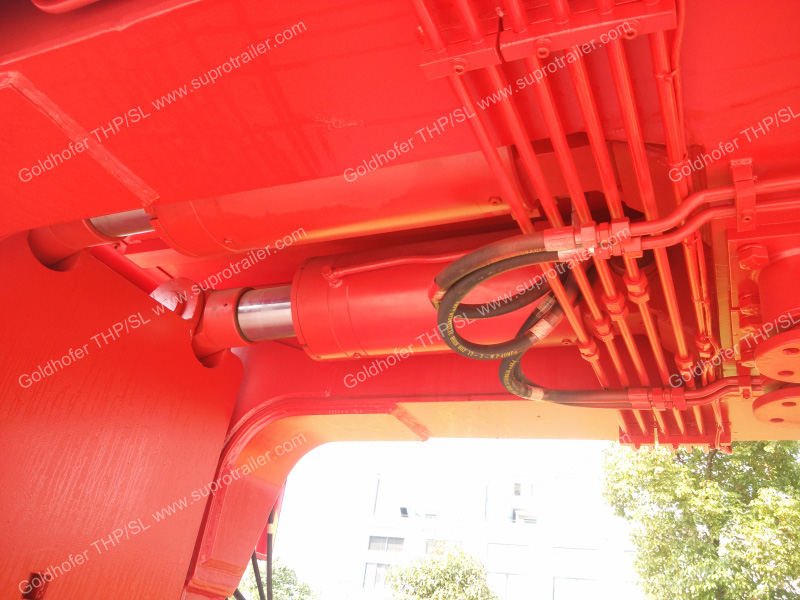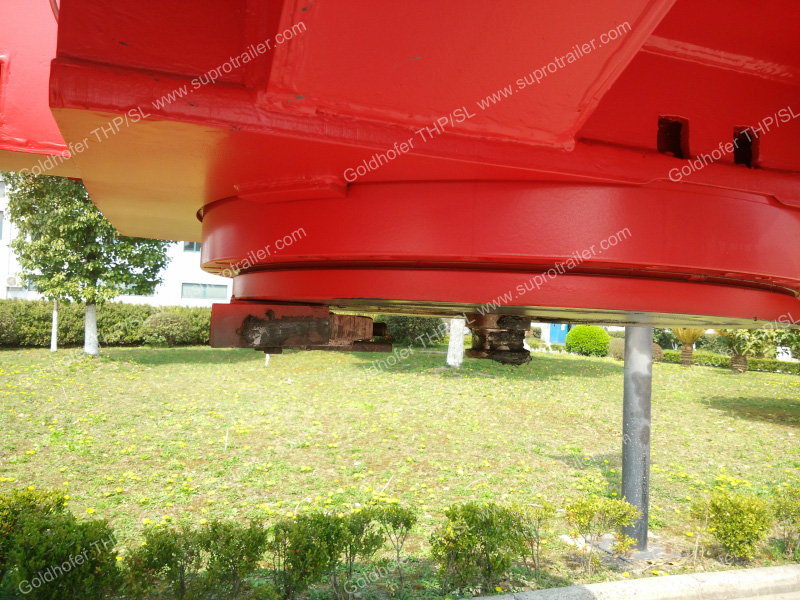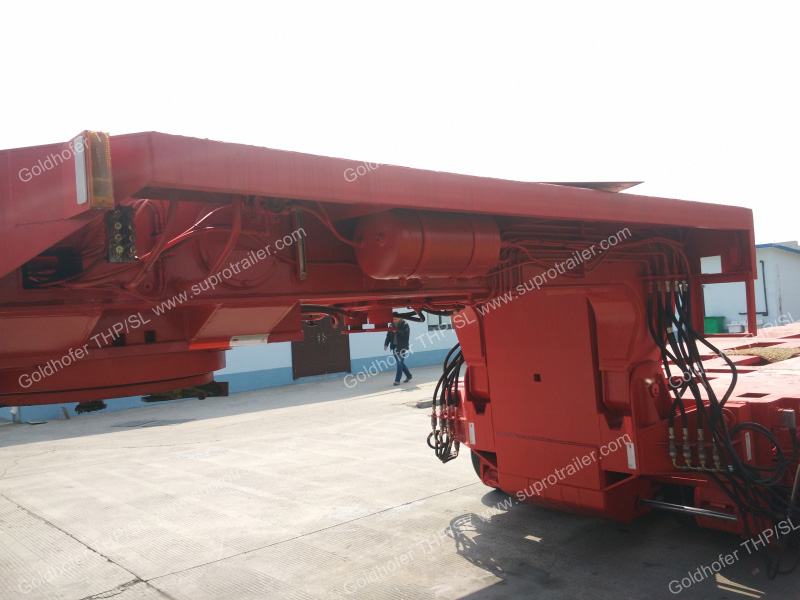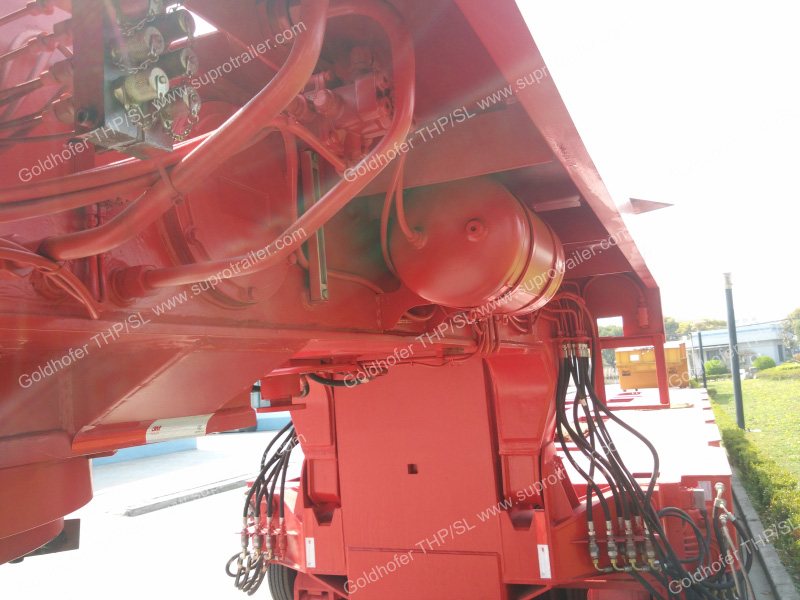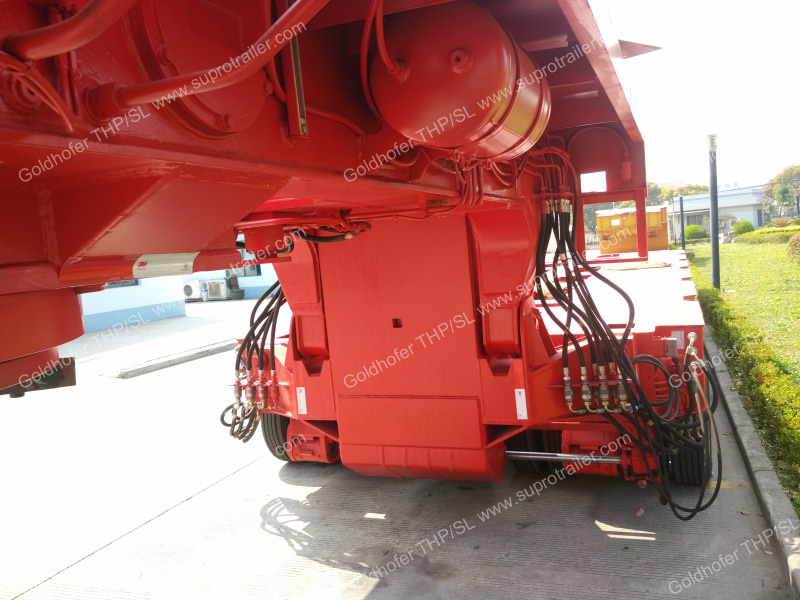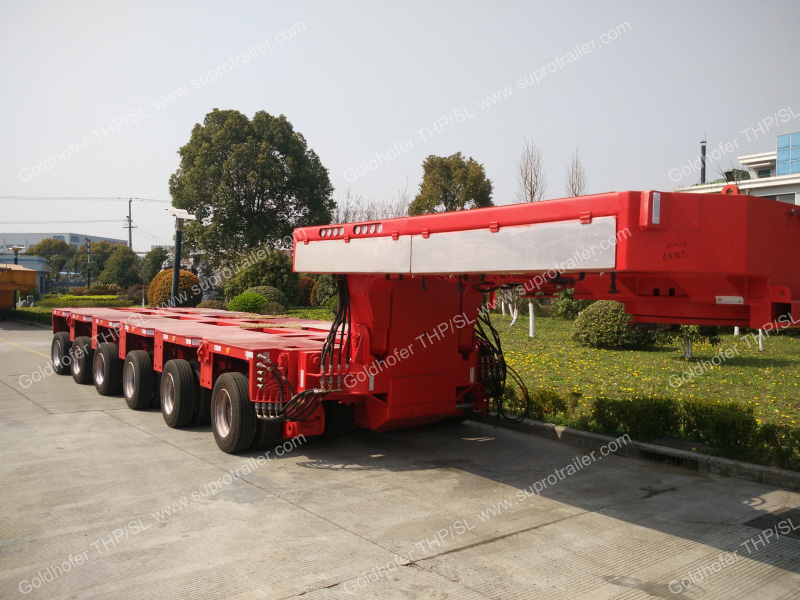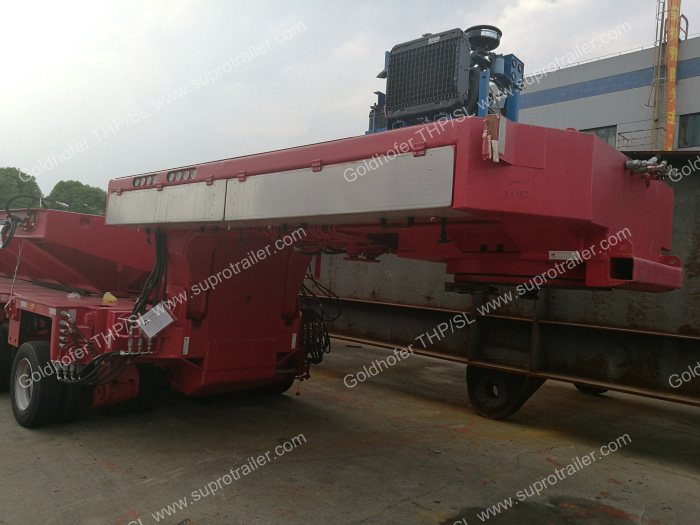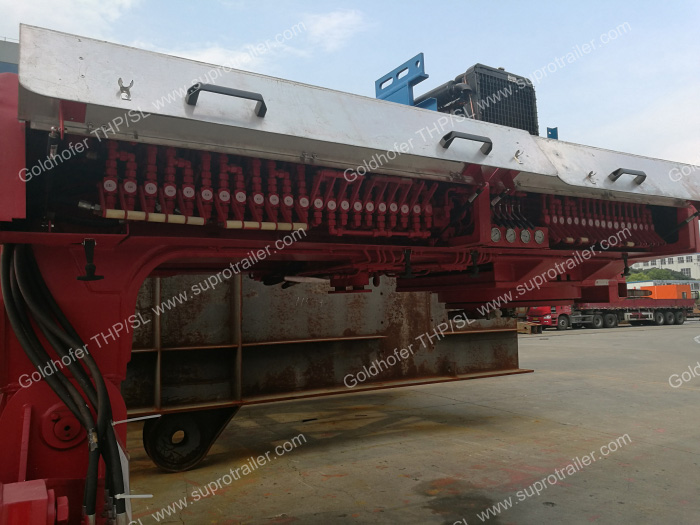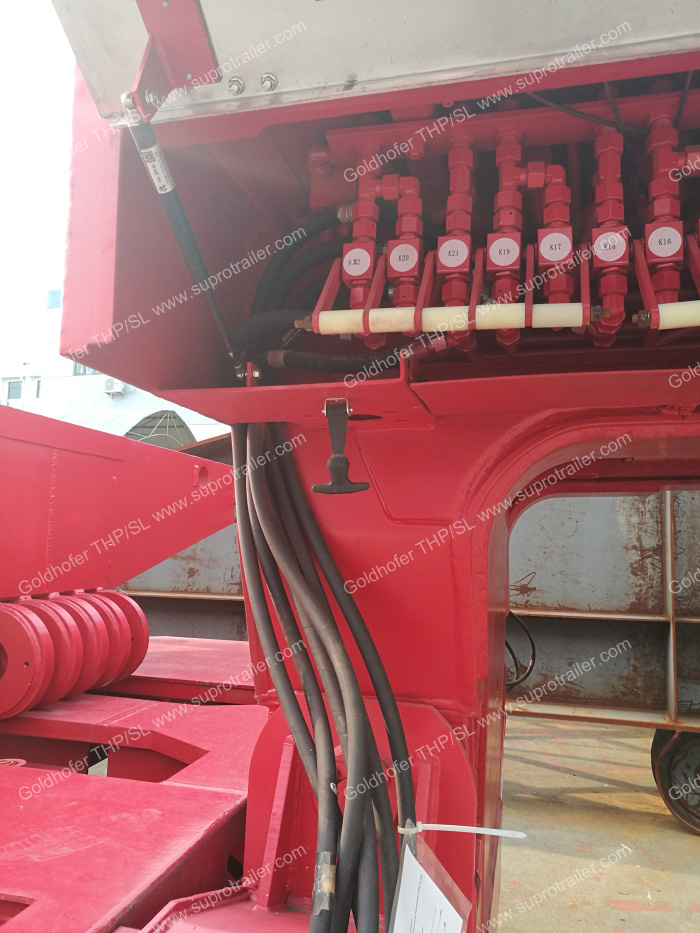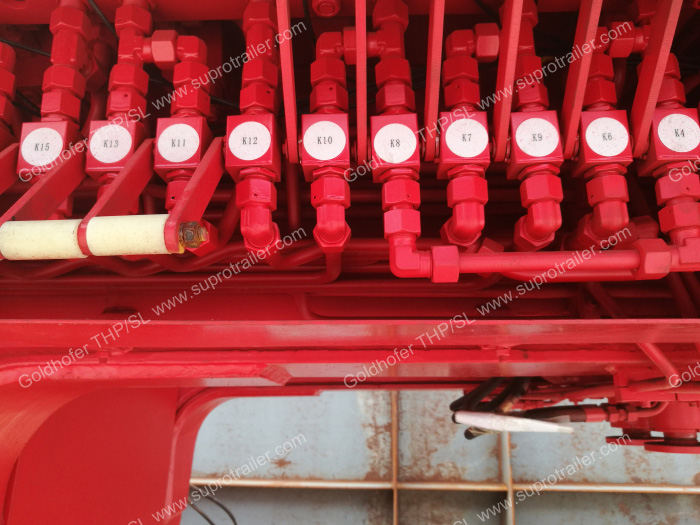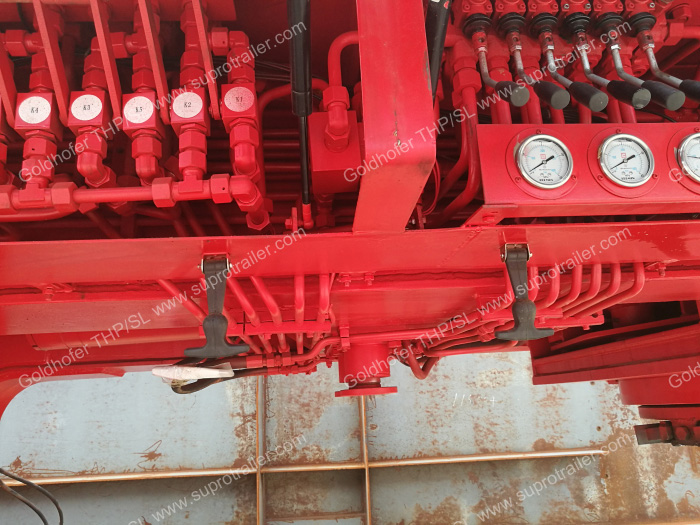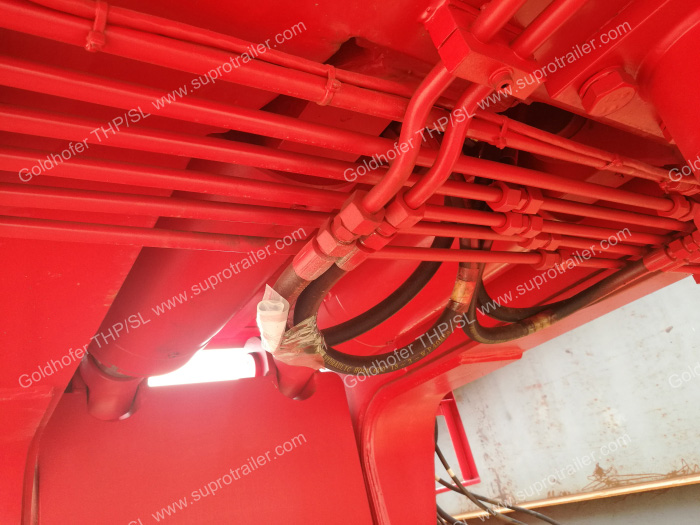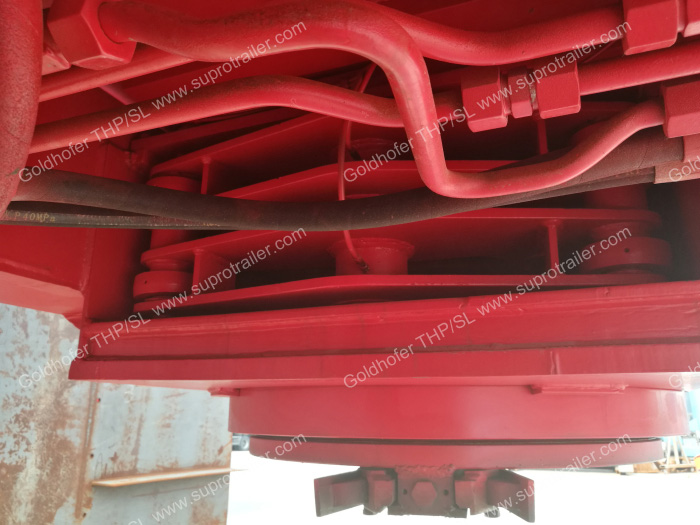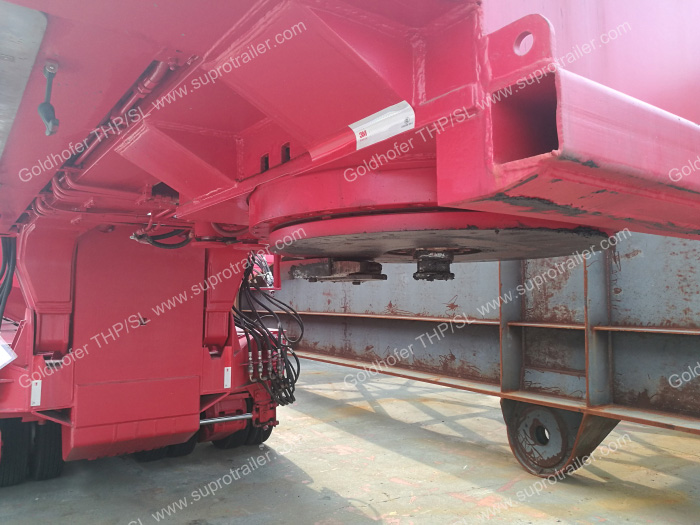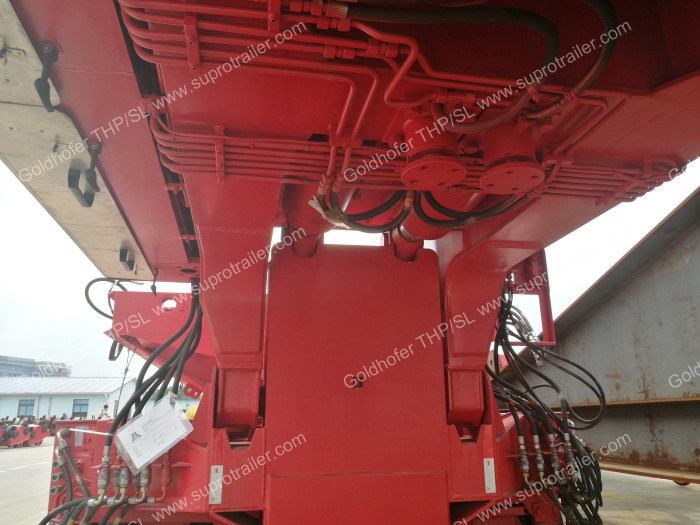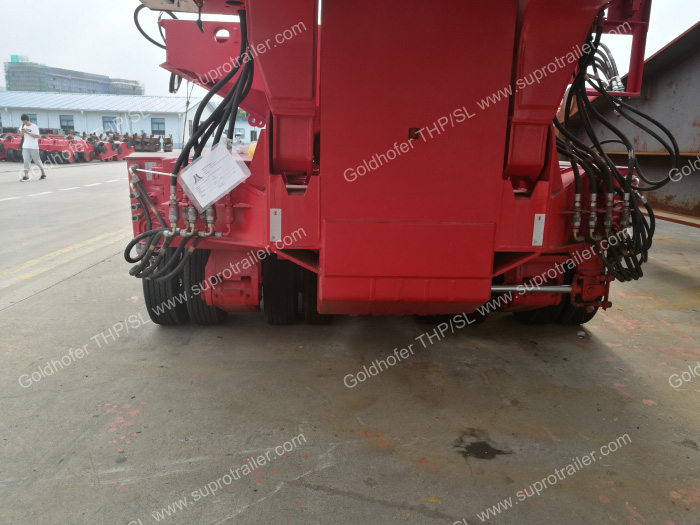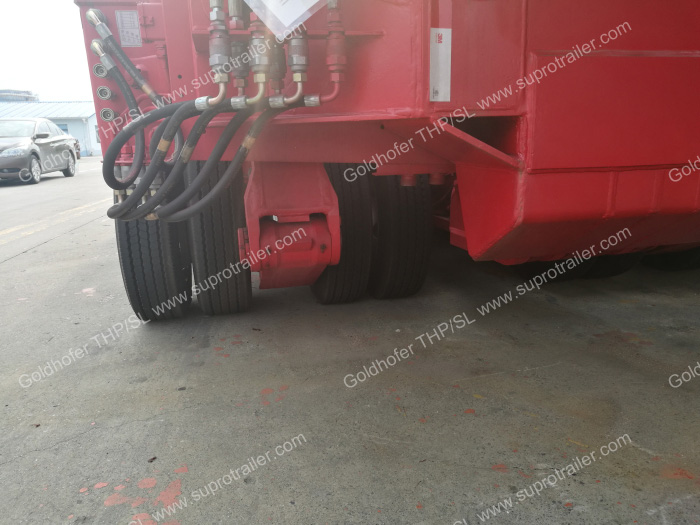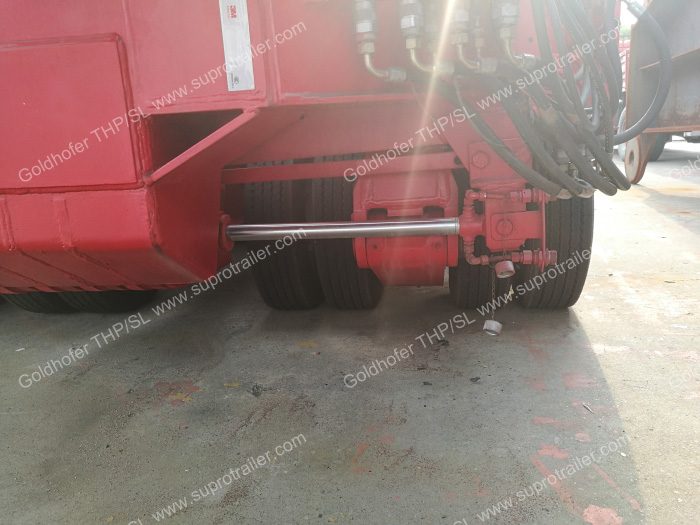 Why cooperate with Supro Trailer
1. Supro Trailer has over 50 years experience on heavy transporters such as Hydraulic modular trailer, Extendable trailer, Girder bridge, Equipments with modular trailer etc. We are the first factory of hydraulic modular trailer in China.
2. Supro Trailer can produce the modular trailer combine with Goldhofer THP/SL, Nicolas MDED, Nicolas MDE, Comitto, Scheuerle. You can buy Supro modular trailer to combine with your owned trailer.
3. We can provide the most professional transport scheme for you according to your special cargo dimension and weight. The most safety and economy scheme.
4. Supro Trailer has abundant experience on CE certification. We exported heavy transporters to France, Germany, Russian, England etc.