Supro Tipper Trailer
Supro Tipper trailer includes " Rear Tipper Trailer", " Side Tipper Trailer" and " Container Tipper trailer".
1.Heavy duty and extra durability design,opting for high tensible low carbon alloy Q345B steel. I beam welded by automotive arc-submerge process.
2.Equipped famous brand part in axles,suspension,landing gear.Higher property for your transportation.More reliable and ensure the long life span of trailers.
3. Supro Trailer have quality guarantee,some easily broken parts will be delivered with trailers.Spare parts like tires ,axles etc. can be supplied to you in cost price!
4.Dump trailer produced by Supro Trailer is your ideal equipment of transportation.Normally carrying sand, stone,mine,garbage etc.
1. Rear tipper container trailer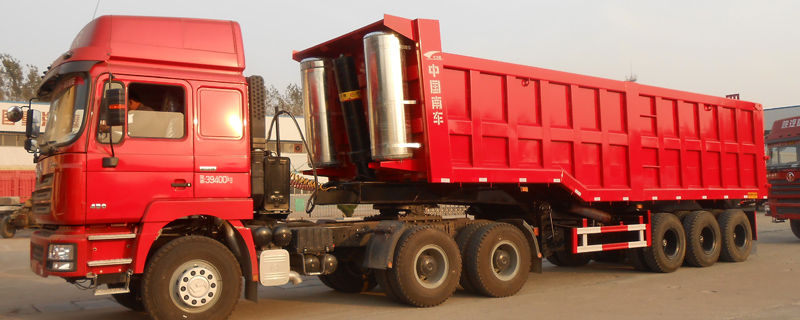 2. Side tipper semi trailer

3. Rear tipper container trailer

Supro Trailer workshops of the Tipper Semi Trailer
Supro Trailer has a modernzing factory workshpes and automatic production line of the semi trailers. We have Robot arm welding, Automatic sanding and painting, 3D loading test laboratory etc. So that Supro Trailer provide high stardard quality semi trailers to the globe market!
Supro Trailer Workshops Video
Robot Arm Welding