Extendable Trailer
Supro Trailer Produce Extendable trailer, such as Extendable low bed trailer, Extendable container trailer, Extendable Flatbed trailer.
Our flatbed extendable trailer could reach 60m length to meet long windmill blade and long pipes transport. The steering of the trailer has three modes, one is hydraulic automatic steering, one is remote controls steering, and the another one is manul hand steering.
The extendable trailer equip a power pack. And also the suspension could be custimized as air suspension or spring leaf suspension.
Supro container trailer could extend from 40 feet to 45 feet.
Why cooperate with Supro Trailer
1. Supro Trailer has over 50 years experience on heavy transporters such as Hydraulic modular trailer, Extendable trailer, Girder bridge, Equipments with modular trailer etc. We are the first factory of hydraulic modular trailer in China.
2. Supro Trailer can produce the modular trailer combine with Goldhofer THP/SL, Nicolas MDED, Nicolas MDE, Comitto, Scheuerle. You can buy Supro modular trailer to combine with your owned trailer.
3. We can provide the most professional transport scheme for you according to your special cargo dimension and weight. The most safety and economy scheme.
4. Supro Trailer has abundant experience on CE certification. We exported heavy transporters to France, Germany, Russian, England etc.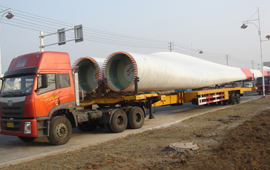 China Extendable Low bed trailer
Drawing of Strethable trailer and extendable trailer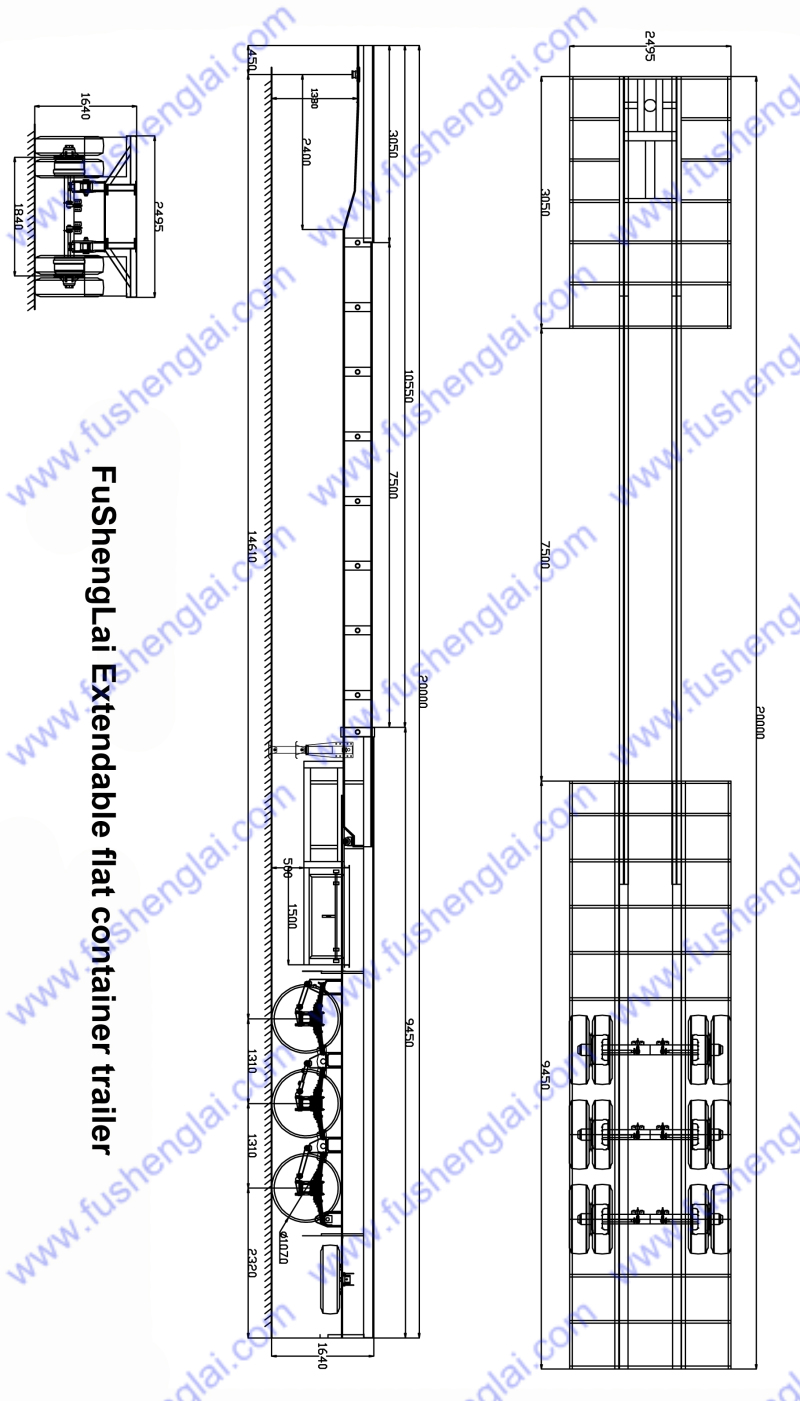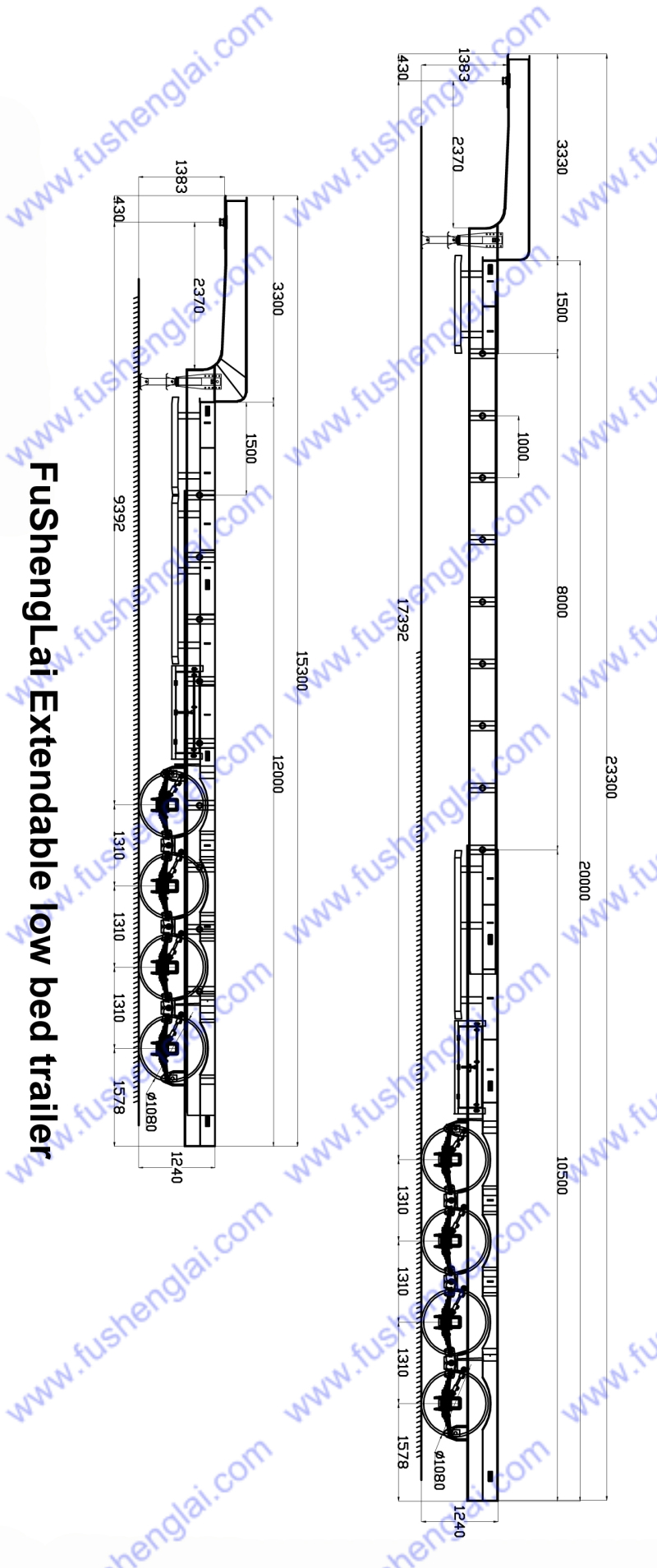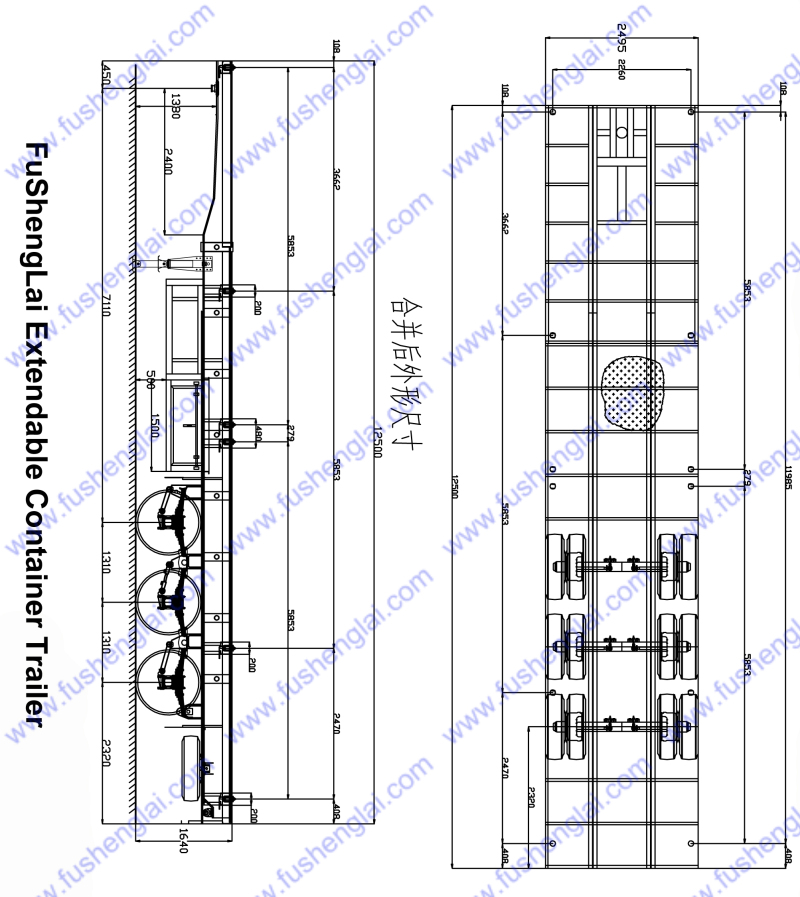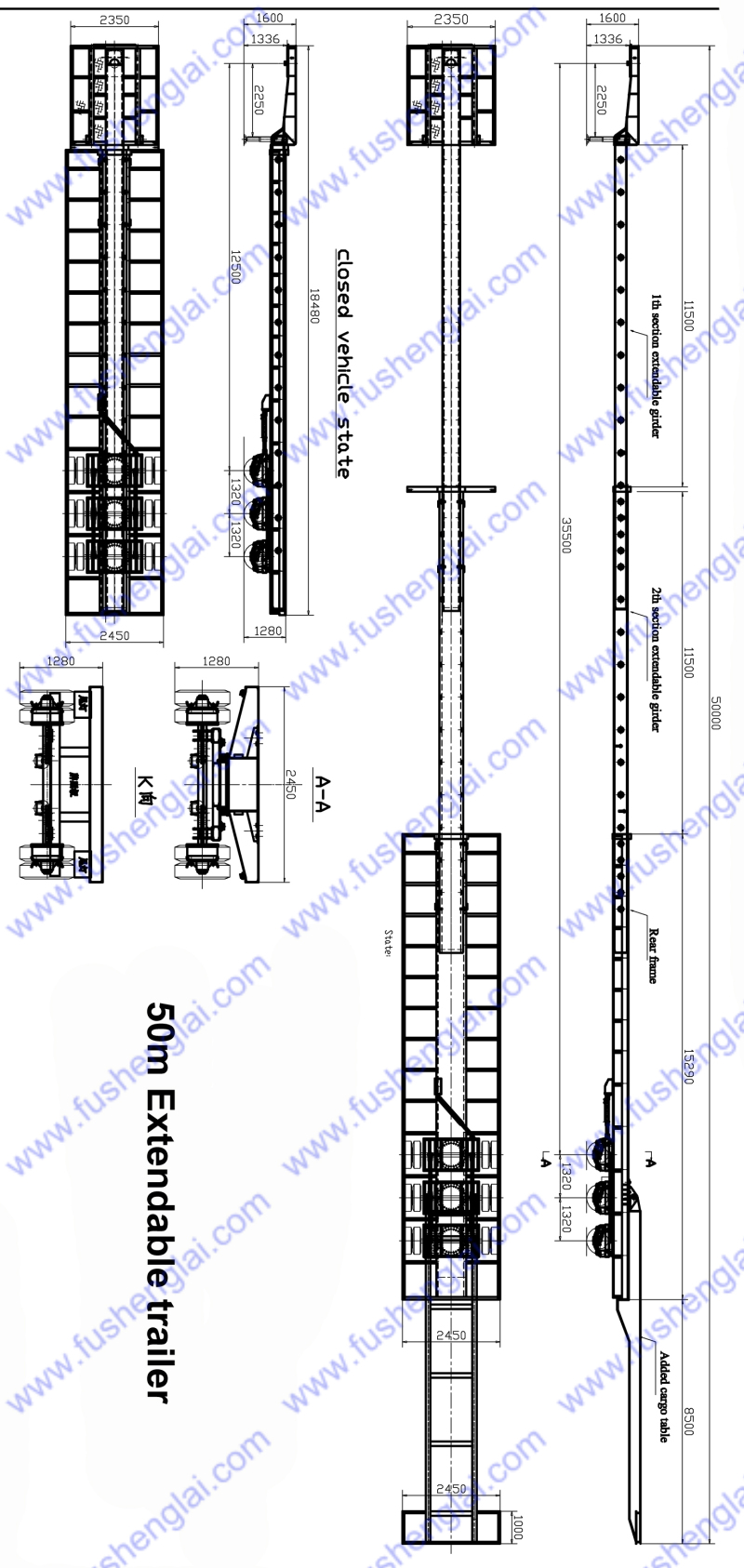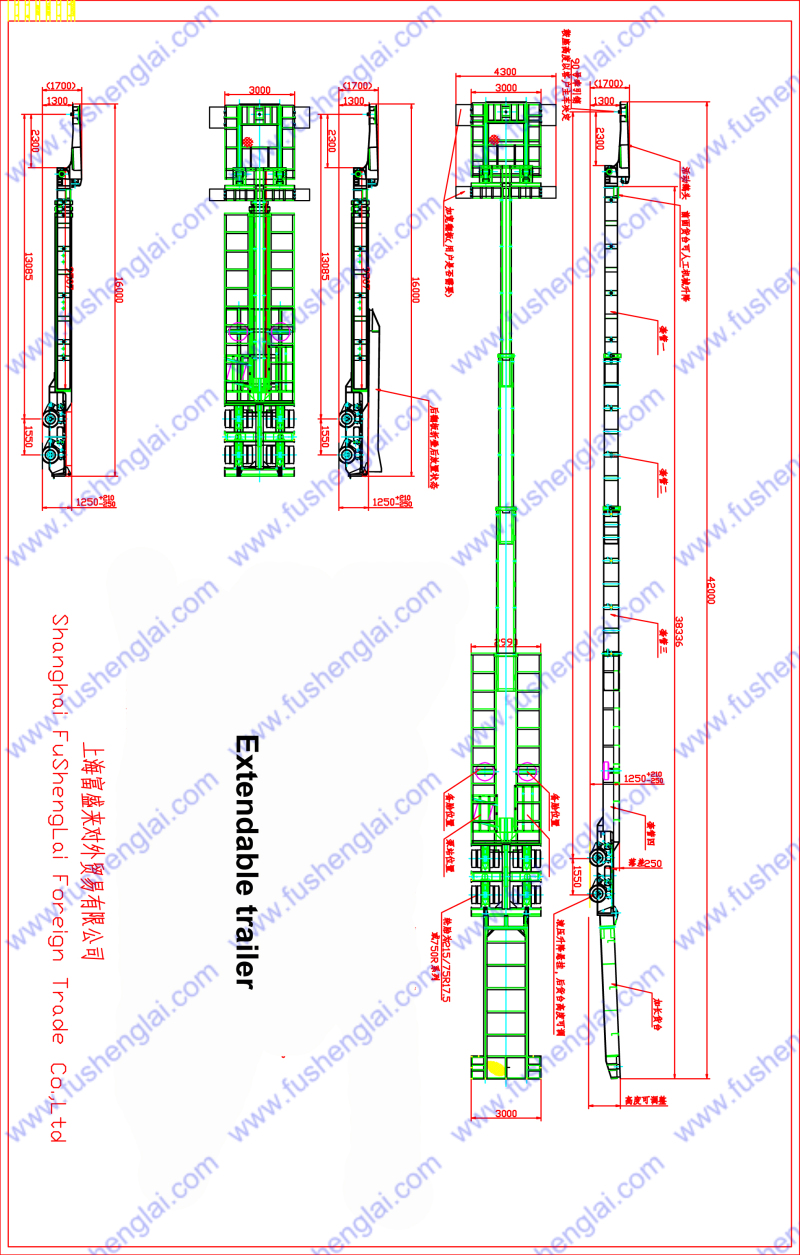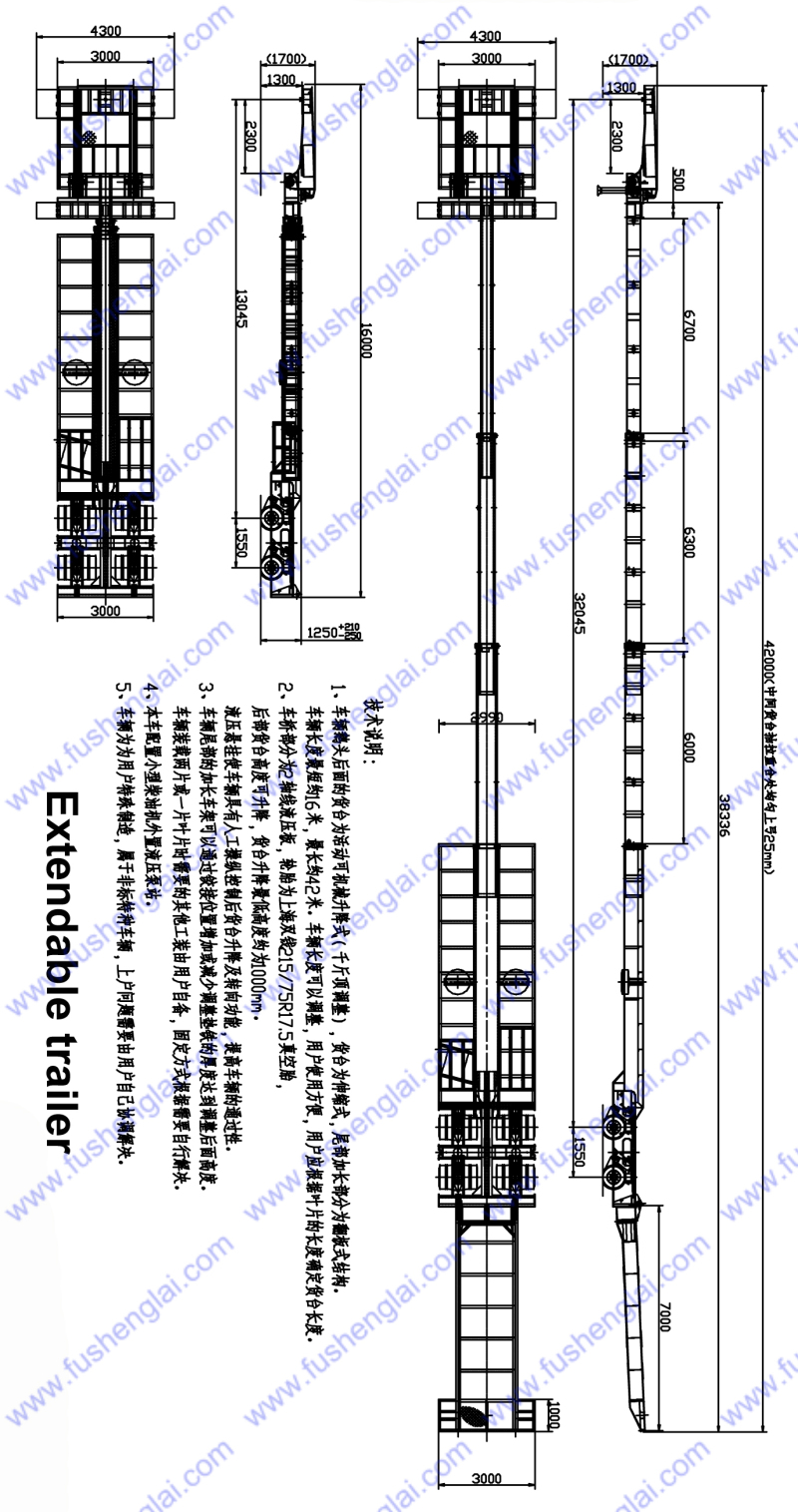 48m Expandable trailer configuration
1.1 The structure of stretch trailer and expandable trailer:
The stretch trailer be used for wind mill bladers transportation, total length could reach 48m.The added cargo table could be dismantled, length 7.5m.
1.2 Have 3 independent axle-lines. Hydro-cylinder control ( Manual directional valve control) steering, equipped outer small diesel engine pump station. 16T level axle-line. 825R16 type. A couple of 28T level landing legs.
1.3 The shortest combination length is 17m, maximum length is 48m. The length of expandable trailer can be customized.
1.4The extendable trailer equipped small diesel engine external hydraulic pump station. Can load 60 tons in closed state.
Above configurations could be customized.
2.Dimensions (length X width X height) (mm)..........17000X3000X1600
3.Gooseneck (fifth round) Load weight (Kg).............15000
4.Maximum total weight (Kg).....................................78500
5.Curb weight (kg).......................................................18500
6.Rated (maximum) load mass (kg).............................60000
7.Axle rated (maximum) load mass (kg)...........16000kg/per(Fuwa brand)
8.King pin size..............................................................90#
9.Full load rating (maximum) speed (km / h).............25km/h
10.Bearing base (mm)...................................................1320
11.Wheel base (mm)......................................................2400
12.Tire size....................................................8.25R16(Double coin brand)
13.Rim size.....................................................................6.5-16
14.Amount of tires..........................................................12
15.Auxiliary support.......................................................A couple of 28T
16.Main beam material....................................................WH60/Q460/Q690
17.Auxiliary materials......................................................Q345/Q460
18.Diesel pump station............WUXI WORLDBEST KAMA POWER CO., LTD/Mode-KM178FS/Power-3.68-4KM